T
-FLEX CAD 2017
Ücretsiz Öğrenci ve 3D Printer Lisansı
**

Tüm Eğitim kurumlarına ve Öğrencilere ücretsiz ! **
İşletim sistemi ; Microsoft® Windows 7, or Windows 10 ( 32 / 64X )
Click on the links below to download the installation and documentation. Your browser will prompt to save the archive file. After the download completes, extract the archive and double click on the MSI file to start the installation wizard. Follow the prompts in the setup wizard to complete the installation

IMPORTANT: You must first complete the installation of T-FLEX Prerequisites 2016 prior to installing T-FLEX CAD 2016; otherwise your installation may fail or some components of T-FLEX CAD 2016 will not function correctly! To install T-FLEX Prerequisites 14 extract the archive and run the setup to start the installation.

T-FLEX Tutorial requires T-FLEX CAD, which must be installed before you install the Tutorial.
T-FLEX CAD Student Edition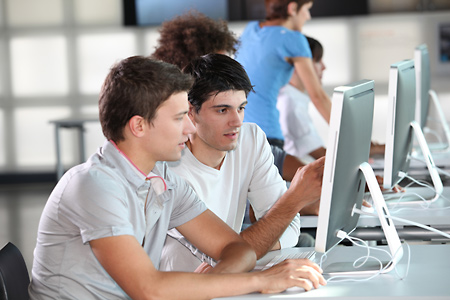 T-FLEX CAD Student Edition is a full version of T-FLEX Parametric CAD with few limitations, allowing students to use the product, understand its benefits and features, and prepare for their career of design engineers. T-FLEX CAD Student Edition makes learning faster and easier providing powerful, innovative, easy to learn and use design tools.
Special Terms
Although functionally is almost identical to the T-FLEX CAD software used by professionals in the workplace, the student edition contains features that make it unsuitable for commercial use.

IMPORTANT! You may not use T-FLEX CAD Student Edition for commercial purposes.
For other languages (Czech, German, Italian, Polish) please contact our territory partners.
Technical support on the product is not provided, but you are free to use our Forum.
End User License Agreement | Limitations of T-FLEX CAD Student Edition

T-FLEX CAD Student Edition
Bilgisayarınıza Kurmayı başlatmak için setup.exe
dosyasını tıklayarak ve ekrana gelen komutları onaylayarak bilgisayarınıza yüklemeye devam ediniz. Sistem çalıştıktan sonra, ekrana gelen

REGISTER STUDENT

formunu boşluk bırakmadan onaylayın. E-mail adresinize hemen gelen şifrenizi ekrana girin.
Ücretsiz Öğrenci ve 3d printer Lisansı !

*** Ticari olarak kullanılamaz. ***
F.B.I. WARNING!
This is a license agreement and NOT an agreement for sale. We continue to own the copy of the software and the intellectual property and technology contained in this package, all related documentation and all other copies that you are authorized by this agreement to make (the "Software"). And the Software as supplied by Top Systems and its licensors ("Top Systems") is licensed, not sold, to you. Your rights to use the Software are specified in this Agreement, and we retain all rights not expressly granted to you in this Agreement. Nothing in this Agreement constitutes a waiver of our rights under International Copyright law, U. S. Copyright law or any other country, federal, or state law. You acknowledge

Siemens PLM Software'

proprietary rights and trade secrets contained in portions of the software (Parasolid) and an obligation to use reasonable care in maintaining their confidentiality.2016